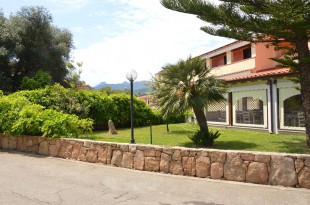 Welcome to Hotel Ristorante La Palma, a place where you can discover authentic Sardinian hospitality and savour the opportunity to re-charge your batteries.

The hotel is located in San Teodoro, on the Italian island of Sardinia, and benefits from an excellent location, a sufficient distance away from the hustle and bustle of the town but still close enough to reach easily on foot the stunning La Cinta beach – famed for its exceptionally fine, white sand and emerald waters – and the centre of the town, which has all the amenities and leisure facilities to make your holiday utterly unforgettable.

The Restaurant will allow you to appreciate the authentic flavours and aromas of Sardinia's food and drink, with locally sourced produce prepared with consummate expertise by our kitchen staff and served up alongside excellent wines.

In the spacious lobby, embellished with evocations of the island's culture, you can relax as you read a book or savour the silence that only an island, surrounded by the sea, can offer.