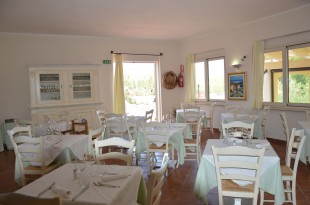 The La Palma restaurant, which forms part of the hotel complex, is a family-run eatery where you can sample the typical flavours of traditional Sardinian seafood and inland dishes.

Every day, the various menus available allow diners to savour highly authentic examples of the island's gastronomic culture. Here, the hot and cold seafood antipasti, fresh fish and shellfish are infused with the creativity of the Chef and tailored to match the occasion, served alongside a range of soups, side dishes, starters and main courses, all characterised by simplicity but all prepared with great passion and verve.

Also on offer are fragrant Parma ham, sausages, starters, succulent beef and traditional pork, lamb and goat-based dishes, which are perfect for those who want to enjoy some inland flavours with the aroma of the sea providing the backdrop.

And then, of course, there are the delicious desserts that are so typical of the island, to ensure that your palate is given an all-encompassing, engaging overview of the Sardinian table.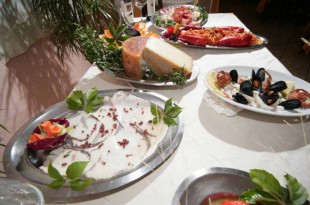 For those with a taste for pizza, the La Palma offers an array of mouthwatering options, all baked in a wood-oven, accompanied by the famous local Ichnusa beer or by excellent local wines in the form of Vermentino (white) and Cannonau (red).

The Restaurant & Pizzeria is open 7 days a week to both guests staying at the hotel (on the B&B, half-board and full-board packages) and to the general public. The space is divided into various rooms – three outdoor and one indoor (with air conditioning) – with a maximum capacity of 180 covers. It also features numerous additional services and facilities (ATM or credit card facilities, take-away option, outdoor rooms for smokers, and bar service).